wrong decision of privatization of K-Electric-Bilawal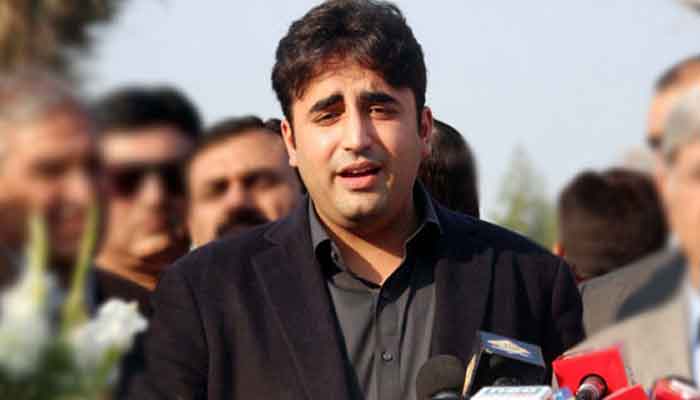 MULTAN(BBC ASIA): Pakistan Peoples' Party (PPP) co-chairman Bilawal Bhutto has blamed PML-N government for prolonged loadshedding in Karachi, saying the Center is not providing enough electricity for the metropolis.
Bilawal stated that the reason behind long hours of loadshedding in Karachi is the wrong decision of privatization of K-Electric (formerly Karachi Electric Supply Corporation), and the insufficient supply of electricity to the city by the federal government. However, it is Muttahida Qaumi Movement (MQM) to be blamed for the privatization of K-Electric, he said.
On a different matter, when asked about the possibility of upcoming caretaker prime minister, Bilawal said that PPP is the pioneer of introducing a democratic tradition of appointing caretaker PM in consultation with opposition, saying that talks are underway to finalise the candidate for the slot.
On the other hand, Pakistan has a weak democratic system, Bilawal said, adding that 'it happened for the first time in history when PPP peacefully transferred powers to the next elected government in 2013′, although a great majority is in favour of democracy. When you do not honour voters then no politicians will be honoured in the country, opined Bilawal.
However, he expressed hope in the judiciary of the country stating that he he has expectations from Chief Justice of Pakistan Saqib Nisar. Under democracy, each institution works in its prescribed limits: the judges do not speak, rather their verdicts and judgments do, just as the Supreme Court announced historical judgment on Panama scandal, he added. Bilawal also said that the judiciary should consider taking suo motu over lack of justice to poor people.
Speaking about Sindh, Bilawal said that PPP's government in the province also launched a Union-Council based Poverty Reduction Program and this unique program has so far pulled out 600, 000 families from stark poverty. The program also lends financial aid to women on interest-free basis so that they could plan for their better future and live a stable and self-reliant life, Bilawal added.
Talking about the services his party has rendered to the people of Pakistan in the past, Bilawal stated that his grandfather Shaheed Zulfiqar Ali Bhutto during his tenure introduced land reforms, snatched big lands from feuds, and distributed them among the poor peasants because PPP is the party of peasants, workers, students, and more importantly the masses.